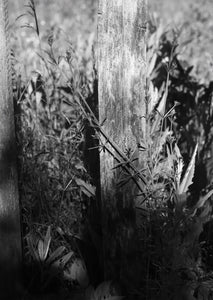 LAURA LEMON | Founder of Lemon Laine
Scent is part of my daily routine, although I don't wear perfume very often. When I wake up, it's the smell of coffee. When I start work at my desk, it's the smell of my favorite aromatherapy blend from De Mamiel that helps me begin my day. At Lemon Laine, our AC is connected to the donut shop next door so it always smells like vanilla batter for a few hours in the morning. When I need a pick-me-up, I reach for my saffron latte in the afternoon. Around dinnertime, I'll light my favorite handcrafted coldpiece tuberose candle. And of course the scents of dinner-making and a glass of wine help me wind down from my day.
Lavender makes me feel present and is relaxing for me. I take daily walks in my neighborhood and, once, I got a whiff of honeysuckle out of nowhere. It grows everywhere in the South but I hadn't noticed it on this particular street before. It's like it all of a sudden sprouted from the ground and wanted me to notice it.
I usually gravitate toward florals that are interesting such as tuberose or neroli. I like that they're complicated and evolve over time. You can't put them in a bucket, they're their own thing. It is perhaps not surprising that, if I were to describe myself in scent ingredients, my base would be neroli. It's the Scorpio in me, mysteriously floral. The heart would be a true sandalwood because anything fake is off-putting to me. My top notes would be lemon as homage to my family name, and blue tansy as a reminder to look for peace and patience in my everyday life.
Liberation smells like summer-ripened tomatoes, citronella, banana lip balm and fresh cut grass. A scent that triggers certain memories is the humid salty air, which reminds me of vacationing in Florida with my family. I can smell it on certain summer days no matter where I am. It immediately reminds me of being on the beach with all of my cousins. Growing up my best friend's homes all had different smells. I can think of them now. To be close to someone, is to be able to never forget the smell of their home. Now, during a pandemic, the first scent I would like to experience is the smell of Sonoma wine country: dry, dusty earth with a funky pinot.