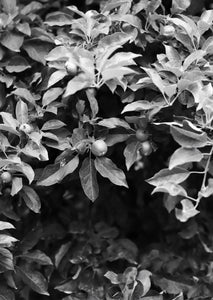 LANEY CROWELL | Founder and CEO of Saie Beauty
The role fragrance plays in my life is endless. From the smell of fresh fruits and vegetables right off the farm, to my travels as a child in China and Southeast Asia, or to my mother's French YSL Champagne fragrance, that I still have, to the smells wafting out of Parisian bakeries and creperies.
Nevertheless, it is my mother's fragrance that still triggers an instant moment in time for me. I remember going to pick it up with her at the Galeries Lafayette and sneaking a whiff of it while she was getting ready to go out to dinner. My mom is a minimalist, so it was unusual for her to buy something so fancy. Even then I understood its power. I personally adore floral fragrances. I gravitate toward them not only because they're romantic and feminine, but because they always make me smile. Smelling Carnal Rose for the first time is a memory I'll never forget and every time I spritz myself (one pump only!) I have the same reaction all over.
If I were to describe myself in fragrances, my top note would be something strong like wood. In fact, a wood-burning fireplace is what I would generally associate with the feeling of connection. Tuberose would be my heart, because I believe that love and kindness are the answer to everything. My top note would be French rose as a nod to growing up in France, my love of beauty and of course my daughter Rose.
A scent that reminds me of our pre-pandemic lives takes me on the busy streets of New York City. Without a doubt I'm excited to be back in a crowd, to feel the collective energy of being in a group. I'm most looking forward to cocktail hour at a beach with a bunch of friends.